Intercultural coach with a focus on Asia.
SALES, PROJECT MANAGEMENT AND PRODUCT MANAGEMENT
I deliver solutions
From the practice for the practice
My name is Robert SCHIRRA. As interim executive and consultant, I support small and medium-sized companies and global corporations in the entire automotive industry and related sectors. My mandates deal with sales, project management and product management – from strategy to operational implementation. As interim manager, I take on the role of CSO or division manager, as well as expert and crisis manager I take on management of demanding special projects in these functional areas.
I have over 30 years of interdisciplinary experience and extensive expertise in these areas. The main focus has always been highly sophisticated products that are in need of an explanation. Upcoming projects include but are not limited to the provisional management of an entire division or global key accounts, restructuring and transformation projects, crisis management, or finding, analysing and negotiating toxic projects.
Intercultural coaching with a focus on Asia
Based on my many years of business experience in Asia and China, I also support you as an intercultural coach to promote trouble-free cooperation with Asian organizations, partners and customers.
Intercultural coaching
with focus on Asia
Leading of demanding special projects & special tasks
in the above-mentioned functional areas, e.g.: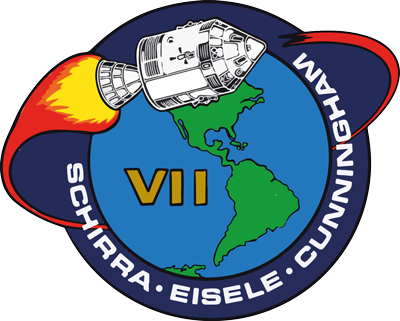 MY APPROACH:
NO-ROCKET-SCIENCE
CONSULTING
»Do you know the
Apollo Astronaut
Walter Schirra?«
Proven specialist in sales, project and product management
Learned from the scratch: well prepared for mandates as CSO, managing director as well as business unit and division leader
Entrepreneurial approach: analytical, strategic, goal and practice-oriented – graduated as Master of Engineering Management with many years of interdisciplinary professional and leadership experience
Always in focus: companies in the automotive industry and related industrial sectors with highly sophisticated products that are in needs of an explanation.
Leader of highly profitable projects and product manager with global responsibility for product strategy and world market-leading product lines
Intercultural Coach: 3 decades of experience in business with Asia including many years as an expatriate in China
My role: "Sales" in general at Keiper / Sales Director at a Chinese subsidiary
»Robert was working for the company for more than 20 years in various management functions and has an excellent working record in Sales, Product & Project Management. He was one of the main contributors to the success of Keiper China.«
My role: Sales Director at a Chinese company
» I congratulate you most sincerely on finally succeeding in getting the order from Shanghai Volkswagen. You have perseverance and yet you are very far-sighted. «
My role: Key Account Manager, Project Director & Sales Director
» Robert has excellent knowledge of technical sales, product and project management and international business development. He is extremely responsible, reliable, has excellent analytical-conceptual and at the same time pragmatic judgment and thinking and always realizes highly profitable projects even under the most difficult conditions. «
My role: Sales Director at a Chinese company
"I was impressed by China and your professionalism on site."
My role: Sales Director at a Chinese subsidiary in Shanghai
» We also often think of you and like to remember the beautiful days in China as well as in Germany! A Chinese proverb goes: Real friendship does not know a long distance because the hearts of real friends are closely connected! That's the case with us! «
My role: Director Strategic Planning, Global Product Management at Adient
»Robert is a pleasure to work with. He has a comprehensive understanding of the business and a strong knowledge of cost drivers and complexity impacts to the overall profitability. He has taken our Generational Product Strategy Plan to another level of understanding and detail. He was the benchmark.«