Generalist and specialist
My experience for safely treading successful paths in new, difficult terrain
I am a generalist with a broad, interdisciplinary education as Master of Engineering Management as well as many years of interdisciplinary professional and management experience in industry combined with very good analytical skills, strategic instinct, creative drive, perseverance, reliability and precision.
At the same time, I am a pronounced specialist with in-depth, comprehensive expertise and experience in the diverse fields of sales, project and product management as well as product and market strategy.
»Take my word for it - I am talking about the things I know and can judge.«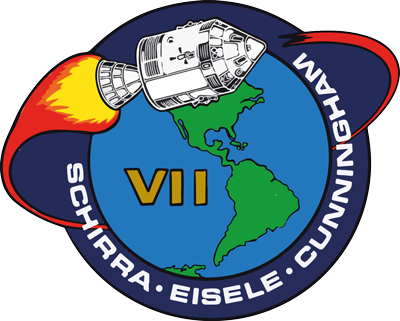 No-Rocket-Science ...
about dealing with crises
My namesake, the astronaut and Apollo commander Walter Schirra said about crises:
»... Levity is the lubricant of a crisis...«. To cover it up, »we resort to jokes, pranks and … kidding to relieve tension, stress and boredom"!« ...!«
This is exactly what we observe every day in a crisis, such as the corona lockdown, which causes us problems and leads us even deeper into the crisis!
Something like this is also symptomatic of crises in companies. I have had to deal with such crisis situations and challenges many times during my career.
I support you in bringing more clarity into the future! With my neutral external perspective and experience, I will help you master your challenges and deal with crisis situations.
My approach for this is:
No-Rocket-Science Consulting
My offer for this need: Well-founded services »from practice, for practice«, because: Companies in times of crisis, turbulence or with personnel bottlenecks need fast, pragmatic support and no detached, rocket-science-solutions that unnecessarily complicate the situation!
since 2020
INTERIM EXECUTIVE.
CONSULTANT.
INTERCULTURAL COACH WITH A FOCUS ON ASIA.
05/2017 – 06/2019
Head of Sales
Sales & Project Management, globally
Walter Söhner GmbH & Co. KG / Soehnergroup
Schwaigern / Germany
Family-owned medium-sized company,
Products: mechanical & electro-mechanical components made of plastic; plastic-metal-hybrid parts
Sectors: Automotive & others
Sales: ca. 200 Mio. € (GER: 142 Mio.€)
Employees: ca. 1300 (GER: 750)
08/2012 – 03/2017
Director Strategic Planning
Global Product Management & Strategy
Product Line: Recliners
Adient Components Ltd. & Co. KG
Kaiserslautern / Germany
Subsidiary of Adient Inc. (Johnson Controls Spin-off)
Product Group Metals & Mechanisms
Products: Seat Recliners (Global No. 1, 25%)
Sector: Automotive Seating (Global No. 1, 33%)
Sales: 16,2 Bn. $ (2017)
Employees: 75.000
07/2006 – 07/2012
Sales Director Asia Pacific
Deputy of President Asia-Pacific
Keiper Shanghai Automotive Seating Technology Co. Ltd, Shanghai / China
100% subsidiary of Keiper GmbH & Co. KG
Products: metal seat structures & seat mechanisms
Sector: Automotive
Sales: 35 Mio. € (2011)
Employees: ca. 170
02/1996 – 06/2006
Project Director China
Key Account Manager – Future Markets / General Motors / Asia-Pacific & Licenses
Technical Product Manager
Keiper GmbH & Co. KG, KEIPER RECARO Gruppe, Kaiserslautern/ Germany
Family-owned company
(2010 taken over by Johnson Controls)
Products: metal seat structures & seat mechanisms; engineering service provider for car seats.
Sector: Automotive
Sales: ca. 830 Mio. €
Employees: ca. 6100
12/1990 – 01/1996
Technical Sales Engineer – Overseas Sales Department (especially China & India)
Robert Bosch GmbH
Schwieberdingen / Germany
Products: Engine Management Systems for gasoline engines – systems for Electronic Fuel Injection & Ignition
Sector: Automotive
Sales: 71,5 [16] Bn. € (2020 [1993])
Employees: 395000 [157000]
Primary and Further Education
»I offer my clients a coherent overall package as an interdisciplinary generalist and at the same time as a pronounced specialist with in-depth, comprehensive expertise and experience that is reflected in my very successful professional vita.«